The truth is, Vex is me, and I am Vex.
" Vex has taken me to places I could have never imagined."

I'm Laura, the designer and owner of Vex Clothing.
If you're new to latex or new to Vex, welcome. I want to share a little about me and the history of Vex latex.
I discovered latex while I was studying at the Fashion Institute of Technology in New York. With its unique qualities, I was naturally fixated on latex, an outlier to typical materials in fashion design. I studied under a local latex designer and haven't looked back since.
For years, people have assumed that Vex is a big company with multiple designers and a huge production team. The truth is, Vex is me, and I am Vex. I began the brand before graduating college twenty years ago, and it has been my sole focus and passion sketching, designing and making each piece by hand in mySouthern California studio with the help from my small team. Each piece created at the studio has a story, and for me, each piece I create is personal.
Vex has taken me to places I could have never imagined. I was a runner up on the Bravo fashion competition show, "Styled to Rock," hosted by Rihanna. My pieces have been worn by icons of fashion, art, and culture, including Lady Gaga, Nicki Minaj, Beyonce, Katy Perry, and Dita Von Teese. My work has found its way onto the pages of iconic magazines like W, Vogue, Interview Magazine, and more. Vex has become greater than I ever imagined or dreamed of when I first discovered latex.It's my hope that Vex and its unique pieces will inspire you to discover something new in yourself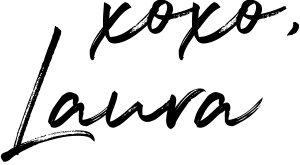 Over the last two decades, Vex has created countless handmade latex pieces and have transformed our clients. We have had the opportunity to see our clients unleash themselves. There is no greater feeling than seeing the right person discover latex. Witnessing the moment that latex elevates their style, and experiencing the unpredictability and uniqueness of them styling Vex pieces to their individuality. It's always stunning!
Vex style is fashion with a hint of fetish. Our pieces are elegant and sexy at once, blending the classic with irresistible allure. Each Vex piece is made with timelessness in mind: with the proper care, it is forever captivating.
Our mission with Vex is simple, but not small: create handmade, exceptional work with a personal touch. From the quality materials I use to the handwritten note Laura includes in each package, each step of the process is inspired by a dedication to quality and to the moments of personal discovery Vex pieces inspire.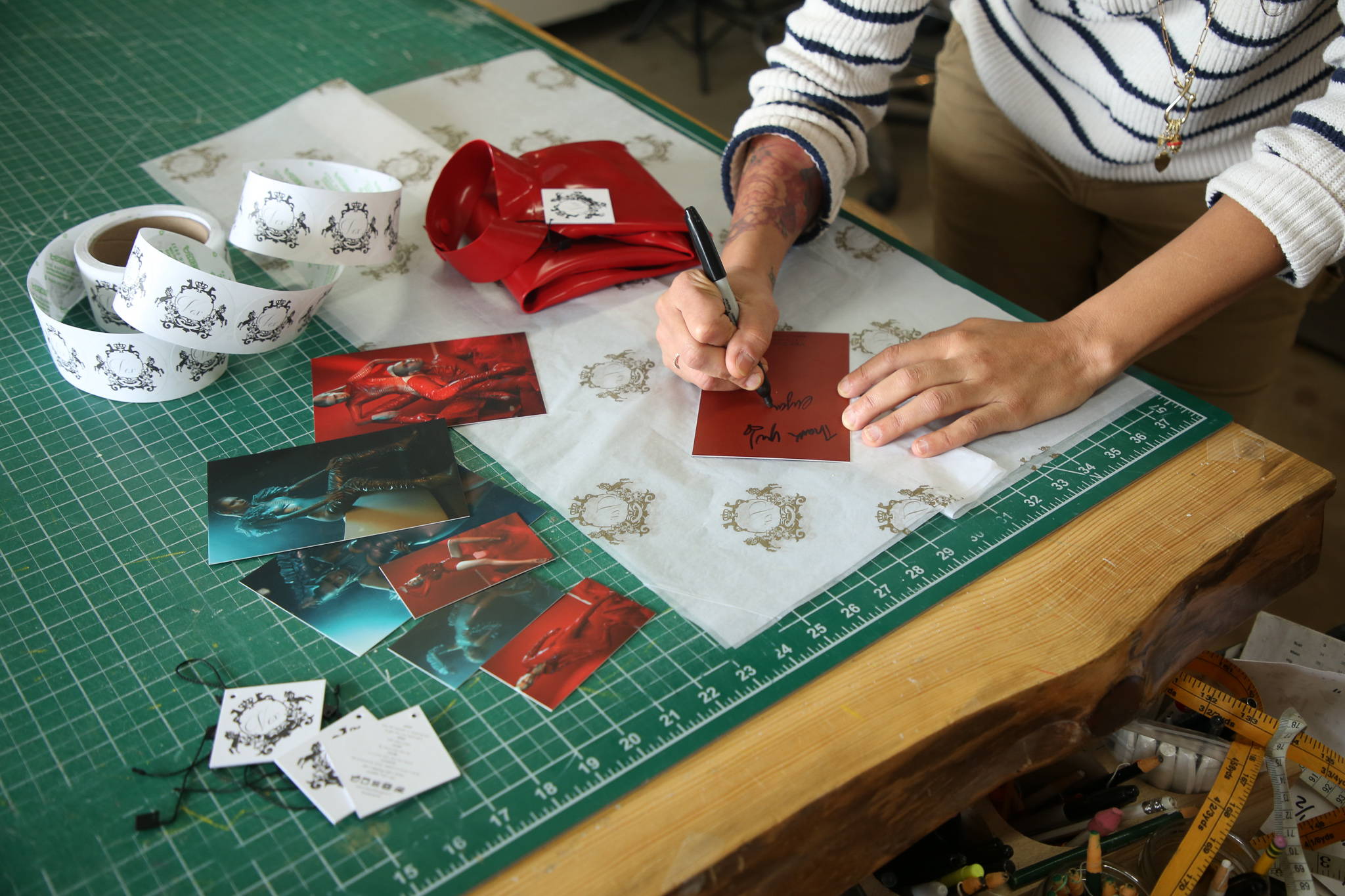 Check us out on

The Unofficial Shopify Podcast 🎧
Available online, Spotify, and Apple
Click The Image ➵
Latex is a unique material that originates from a rubber tree and is processed from a liquid into largesheets. Unlike traditional fabric, it can't be sewed — it's glued together by hand and then undergoes a specialtreatment. The wearer needs talc or lubricant to put it on, and latex needs to be shined and polished to achieve the sought after latex shine. Butwhen it's in place and shined, it can be transformative, fashionable, and sexy elevated and sophisticated. It's a material unlike anything else.